To Exfoliate and Refine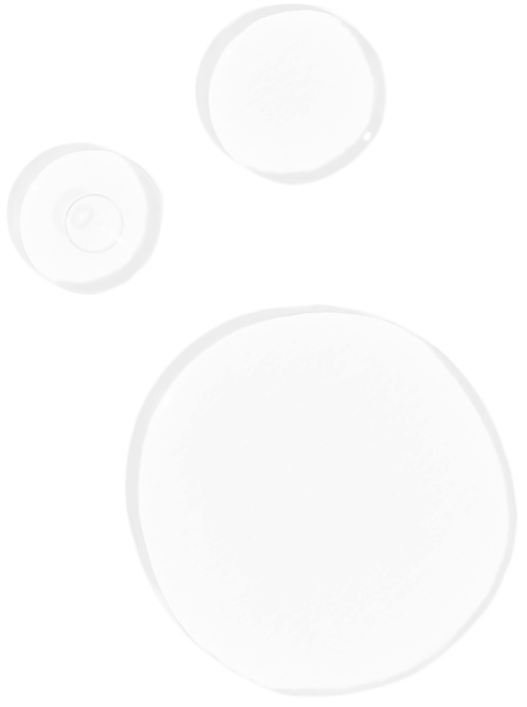 Skip to product information
Gentle Resurfacing Liquid
Regular price
Sale price
£35.00
Unit price
per
Sale
Sold out
This leave-on tonic combines a proprietary Triple-Acid Complex of AHA's (including Mandelic and Lactic Acid), BHA (Salicylic Acid) and PHA to gently smooth the skin, clear out pores and tackle blemishes to reveal a luminous, refined complexion. Green Tea and Licorice Root help brighten, whilst Mushroom and Centella extract calms and hydrate. The result? Exfoliation without irritation.
Details
It's no secret that chemical exfoliants are considered the key to glowy, refined skin… but there can be too much of a good thing! Overuse or too strong of an exfoliant can impair your barrier and microbiome, resulting in breakouts, redness, flaking and sensitivity (we've all been there!). Finding the 'just-right' strength exfoliator makes all the difference - helping to smooth out texture, brighten the skin and reduce the appearance of blemishes, fine lines and pores. Enter: The Gentle Resurfacing Liquid. A new-generation resurfacer designed to be kind to skin.
The Gentle Resurfacing Liquid is expertly formulated using a blend of hydroxy acids (Mandelic, Lactic and Malic Acid) with larger molecular weights to gently slough away dead skin cells for fresh, clarified and smooth skin.
Ingredients
Aqua (Water), Mandelic Acid, Glycerin, Lactic Acid, Glycolic Acid, Camellia Sinensis Leaf (Green Tea) Extract, Glycyrrhiza Glabra Root (Licorice Root) Extract, Camellia Sinensis Leaf (White Tea) Extract, Tremella Fuciformis (Mushroom) Extract, Propanediol, Propylene Glycol, Gluconolactone, Malic Acid, Salicylic Acid, Centella Asiatica Leaf (Gotu Kola) Extract, Citric Acid, Aesculus Hippocastanum Leaf (Horse Chestnut) Extract, Ginkgo Biloba Leaf Extract, Calcium Gluconate, Butylene Glycol, Sorbitol, Phenoxyethanol, Ethylhexylglycerin, Sodium Hydroxide, Sodium Benzoate.
How to use
2-3 times a week (or as often as desired), after cleansing, soak a cotton pad and press into the skin in upward motions, over the entire face. Do not rinse. In the AM, always follow up with sunscreen.
FAQs
Can I use this every day? We purposely designed the Gentle Resurfacing Liquid to be gentle, with consideration that you may want to use it daily or in conjunction with other actives, such as retinoids. Whilst it can be used daily, we believe and recommend that skin doesn't need to be exfoliated more than 3 times per week!
Can this product cause purging/breakouts? Yes, for some people who may be new to chemical exfoliation. Purging can happen when using active ingredients such as Alpha Hydroxy Acids and Beta Hydroxy Acids (such as those in the Gentle Resurfacing Liquid) that stimulate cell turnover, causing under-the-surface pimples to come to a head. Some people purge and others don't - however purging should only last a few weeks (it should not last months!) and it should follow a trend of where you usually break out.
Can I use this product with Tretinoin or with other retinoids? Yes, however we recommend that you alternate between them on different days and not use them in the same routine. The Gentle Resurfacing Liquid is a great option to alternate with Vitamin A products due to how gentle it is.
We would recommend taking careful observation of your skin when introducing more than one active ingredient into your routine! With higher strength retinoids, we recommend limiting the Gentle Resurfacing Liquid to 1-2 times a week.
Is the Gentle Resurfacing Liquid safe during pregnancy and breastfeeding? The Gentle Resurfacing Liquid is considered low to no risk for those that are pregnant or breastfeeding. The exfoliant contains 0.5% Salicylic Acid, which is considered a safe concentration in skincare products. The general consensus is to avoid products with a higher percentage of BHA (above 2%) when pregnant or breastfeeding, such as those seen in professional peels. However, we always recommend that you consult your physician/healthcare provider before using the product, who can provide you the best advice.
Founder says...
"I have always struggled in finding an AHA-based product that I could use on a consistent basis without experiencing irritation and sensitivity. The Gentle Resurfacing Liquid is my answer to that. It was important during the formulation process to create an exfoliant that would respect the skin's barrier but prove efficacious with the results. By combining gentle hydroxy acids with a blend of soothing extracts, any potential irritation is offset and exfoliation is achieved without sensitising the skin."
Natalie Smyth. co-founder.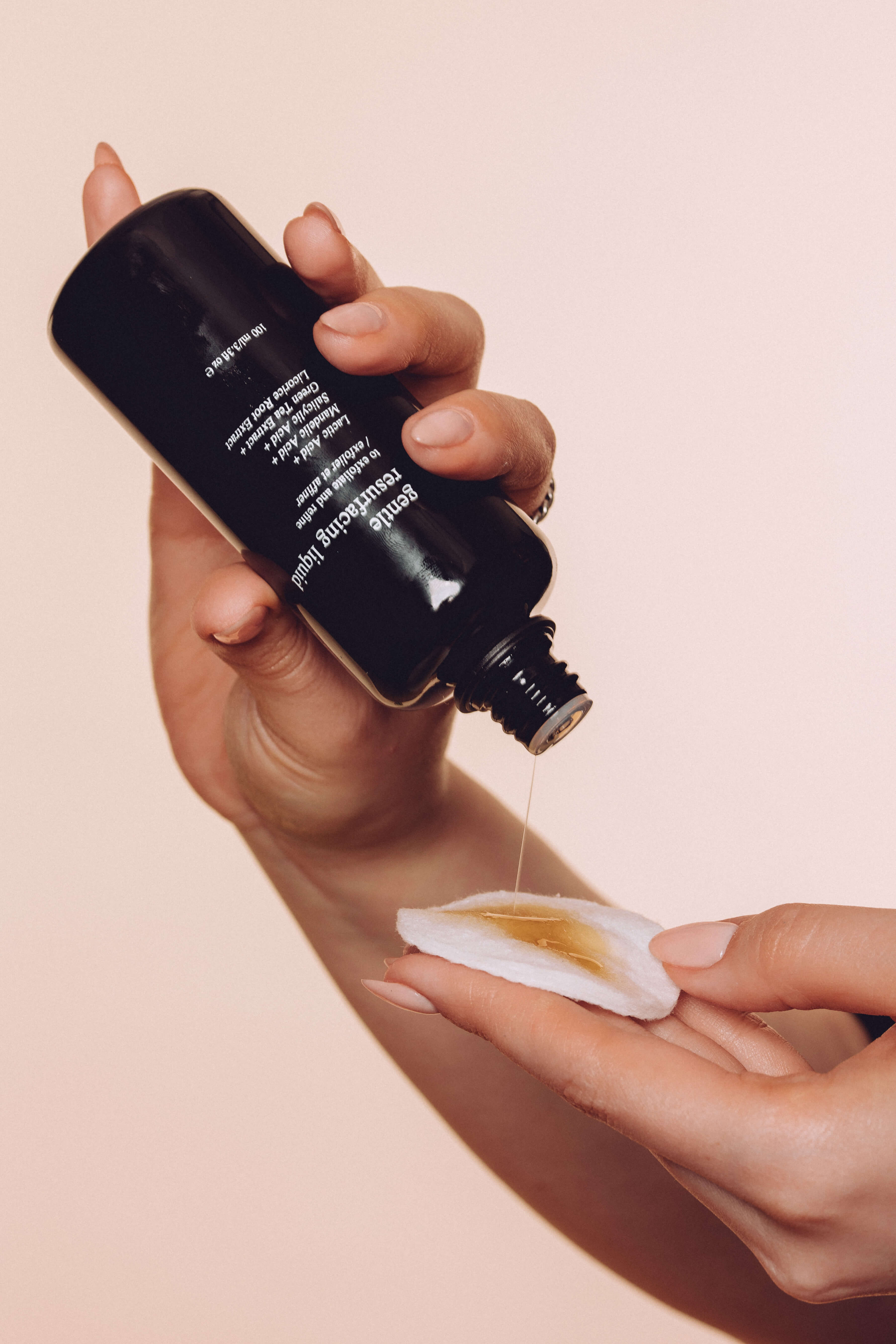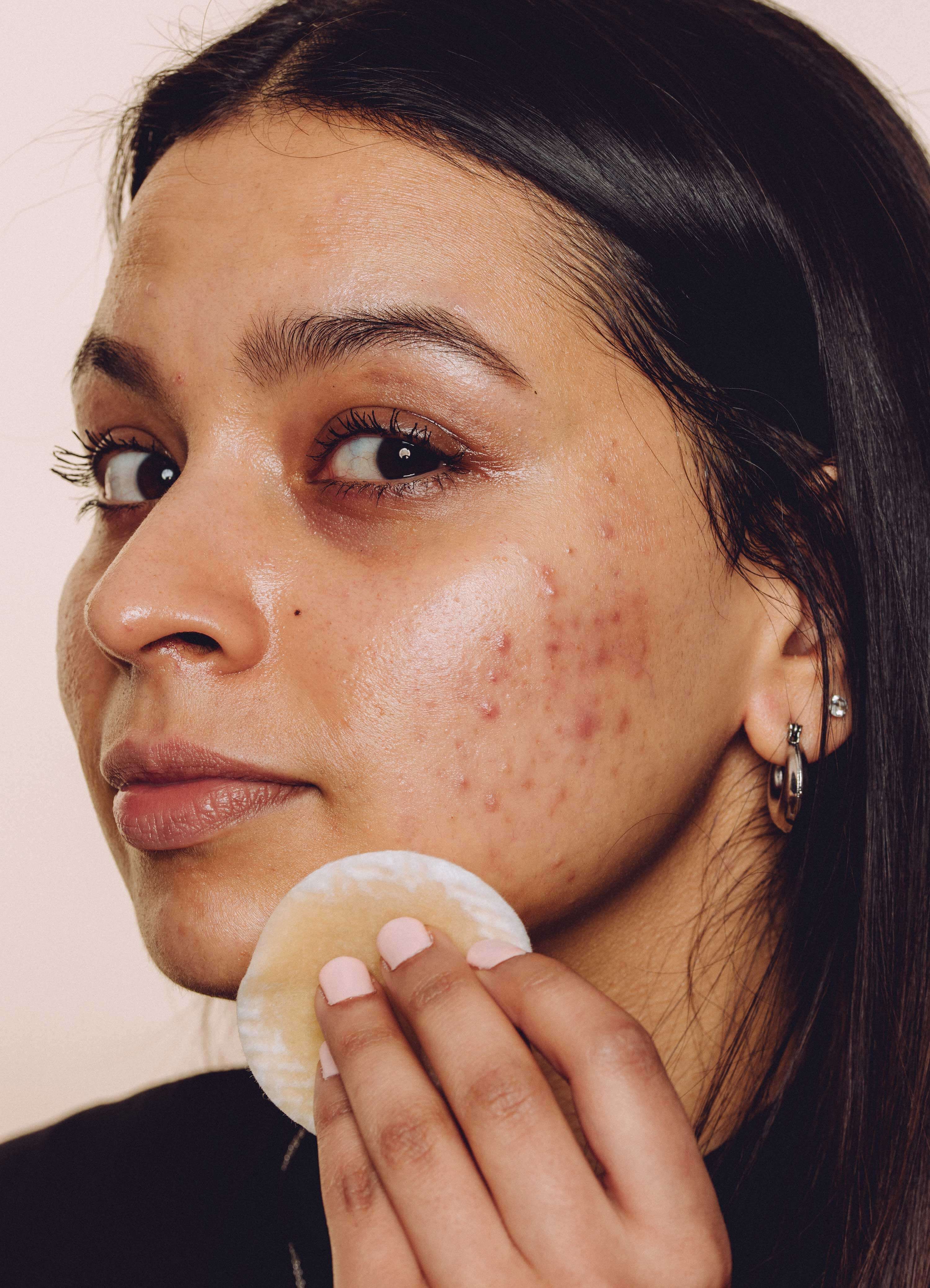 Notes from the lab
When to use
AM + PM Can be used daily.
How to use
Apply on clean skin and follow with moisturiser.
How much to use
Use 1 to 2 pea sized drops.
Sensitive Skin
Dry Skin
Acne Prone Skin
Aging Skin
Combination Skin