To brighten and clarify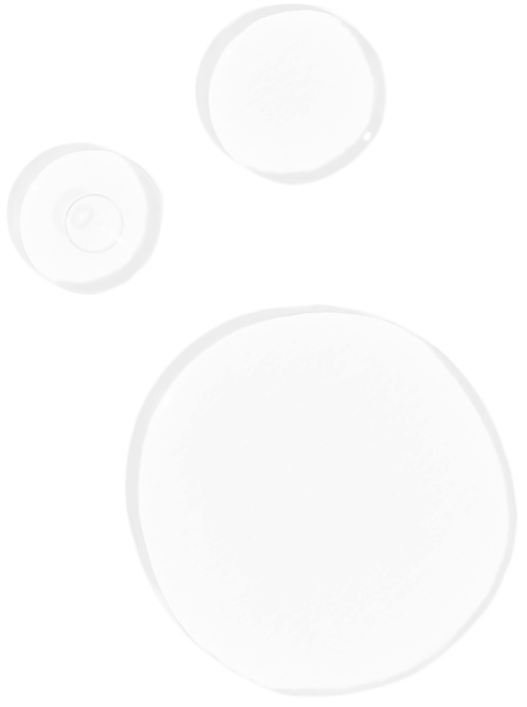 Skip to product information
Pigmentation Corrector Serum
Regular price
Sale price
£65.00
Unit price
per
Sale
Sold out
A next generation treatment serum, the Pigmentation Corrector Serum is supercharged with 8 innovative technologies to improve the appearance of hyperpigmentation and uneven skin tone for a clearer, more luminous complexion. Pigmentation-busting heavyweights include multi-tasking Niacinamide and a souped up Azelaic Acid derivative to pep up dull skin. Patent pending biomimetic peptides and Diglucosyl Gallic Acid, an intelligent molecule that's activated by your skin's own microbiome and has sixty times more brightening power than Kojic Acid.
Details
One of the most common skin concerns is hyperpigmentation. Be-it sun spots, melasma or the residual marks left behind from pesky blemishes. It is also one of the trickiest concerns to treat, requiring a well-rounded approach including diligent SPF use, a resurfacer (like a retinoid or AHA exfoliant) and a multitude of skin brighteners that can help regulate melanin production. However, certain actives (like retinoids) can be hard for some users to use consistently due to sensitivity. The Pigmentation Corrector Serum combines 8 different technologies in a uber-silky and lightweight formula that can be used everyday, twice a day - consistency is crucial when targeting dark spots. Formulated without retinoids, AHA/BHA and hydroquinone, this high-performing serum can truly be combined with any other product and in any routine. Results made easy!
Ingredients
Aqua (Water), Niacinamide, Propanediol, Glycerin, Butylene Glycol, Acetyl Glycyl Beta-Alanine, Potassium Azeloyl Diglycinate, Caprylic/Capric Triglyceride, Hexylresorcinol, Ethyl Linoleate, Diglucosyl Gallic Acid, Glycyrrhiza Glabra Root (Licorice) Extract, Dextran, Nonapeptide-1, Sodium PCA, Panthenol, Sodium Hyaluronate, Proline, Hydroxyproline, Xanthan Gum, Lecithin, Sclerotium Gum, Pullulan, Silica, Chlorphenesin, Phenoxyethanol, Ethylhexylglycerin, Caprylyl Glycol, Sodium Hydroxide, Sodium Gluconate.
How to use
In the AM and PM, smooth 2-3 pumps over clean skin before your moisturiser. Always shake the bottle before applying. This is a gentle formula that works for even the most sensitive skin so it can be combined with retinoids, AHAs and BHAs.
FAQs
Can I use the Pigmentation Corrector Serum if I am breastfeeding or pregnant? Yes, this formula can be used during pregnancy or when breastfeeding. It's packed with many potent, next generation brighteners but they all work their magic at a gentle pace and are paired with hydrators, and skin-friendly calming and soothing ingredients. Most importantly, the formula does not use retinoids or hydroquinone which are not recommended during pregnancy. However, you should always consult your physician before using any product when you're breastfeeding or pregnant.
How often can I use the Pigmentation Corrector Serum and what products can I use it with? There are no retinoids or hydroxy acids (both AHAs and BHAs) in the formula, which can cause irritation if overused, so you can safely apply this serum twice daily. It can be paired with all other products in your skincare regime too. In fact, it's specifically formulated to be used at the same time as other brightening treatments since a multi-product approach gives the best results for erasing stubborn pigmentation.
Where in my routine do I apply the Pigmentation Corrector Serum? You can use this serum after cleansing, on bare skin and before any other serums or moisturisers. Always apply an SPF to top off your morning skincare regime and help prevent any additional sun-induced pigmentation from cropping up. What if I don't have pigmentation, can I still benefit from the Pigmentation Corrector Serum? Yes! The Pigmentation Corrector Serum helps to improve the overall appearance of your skin tone and encourages healthier looking skin. It also acts as a preventative treatment for pigmentation. If you do not have pigmentation, we recommend using it once a day as a maintenance treatment.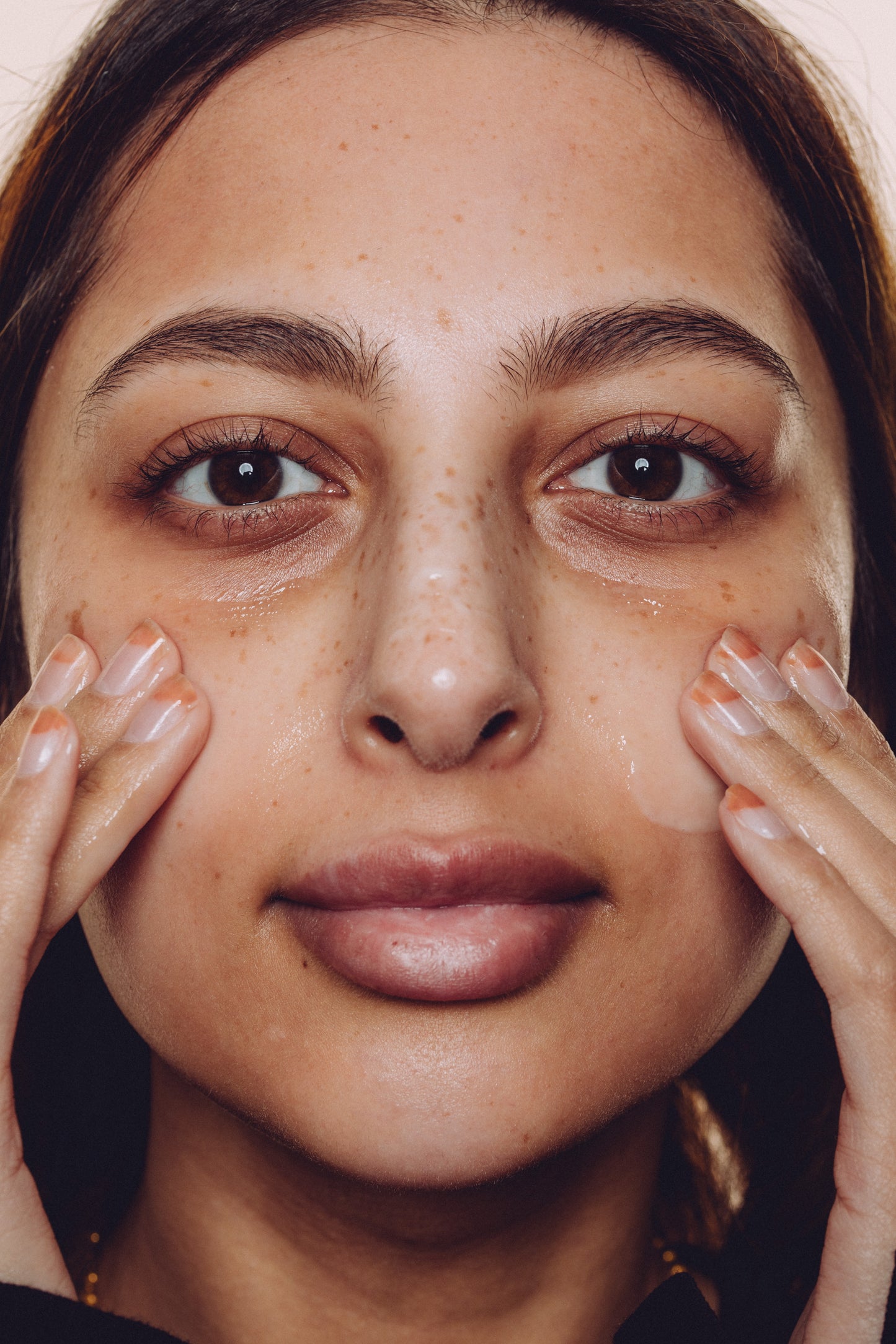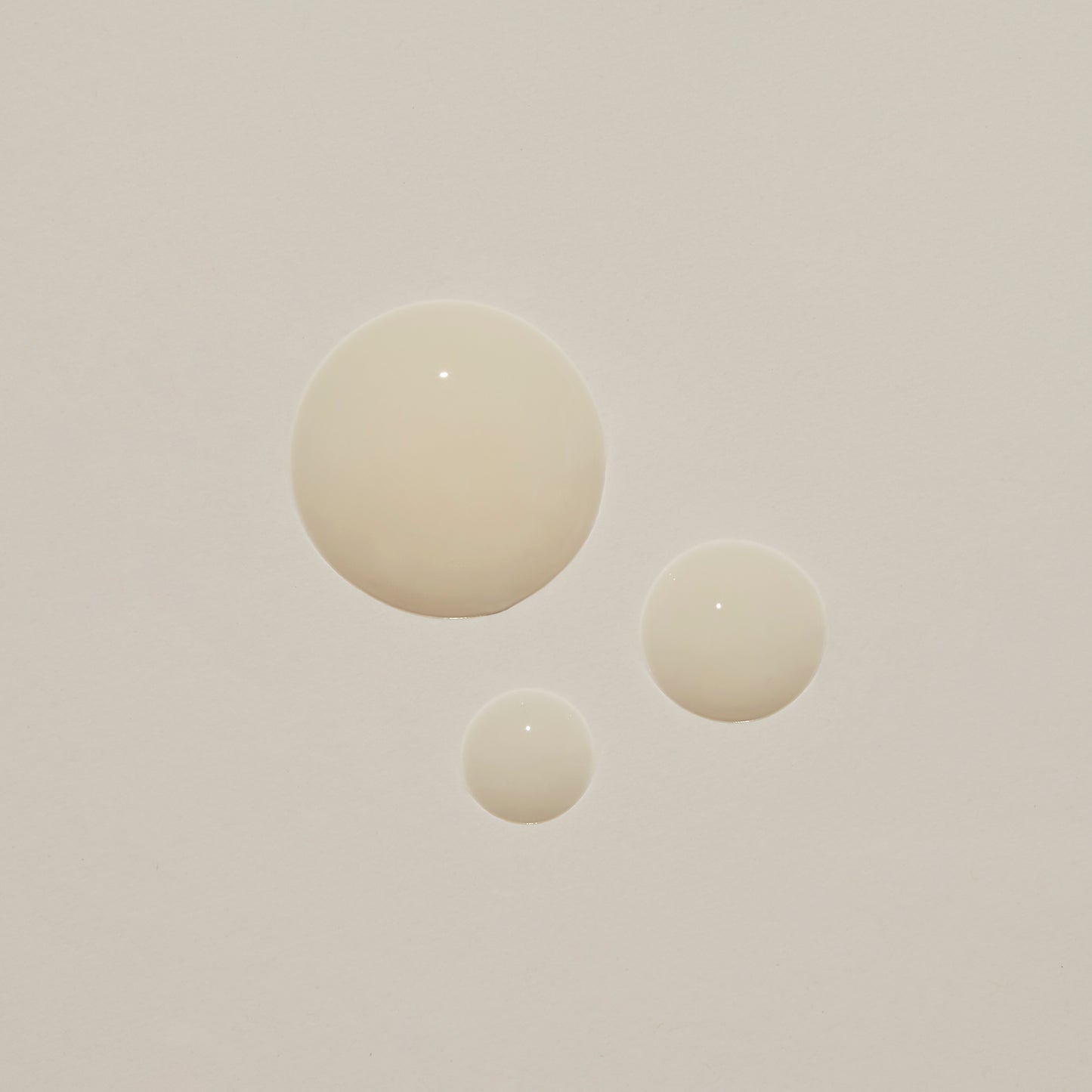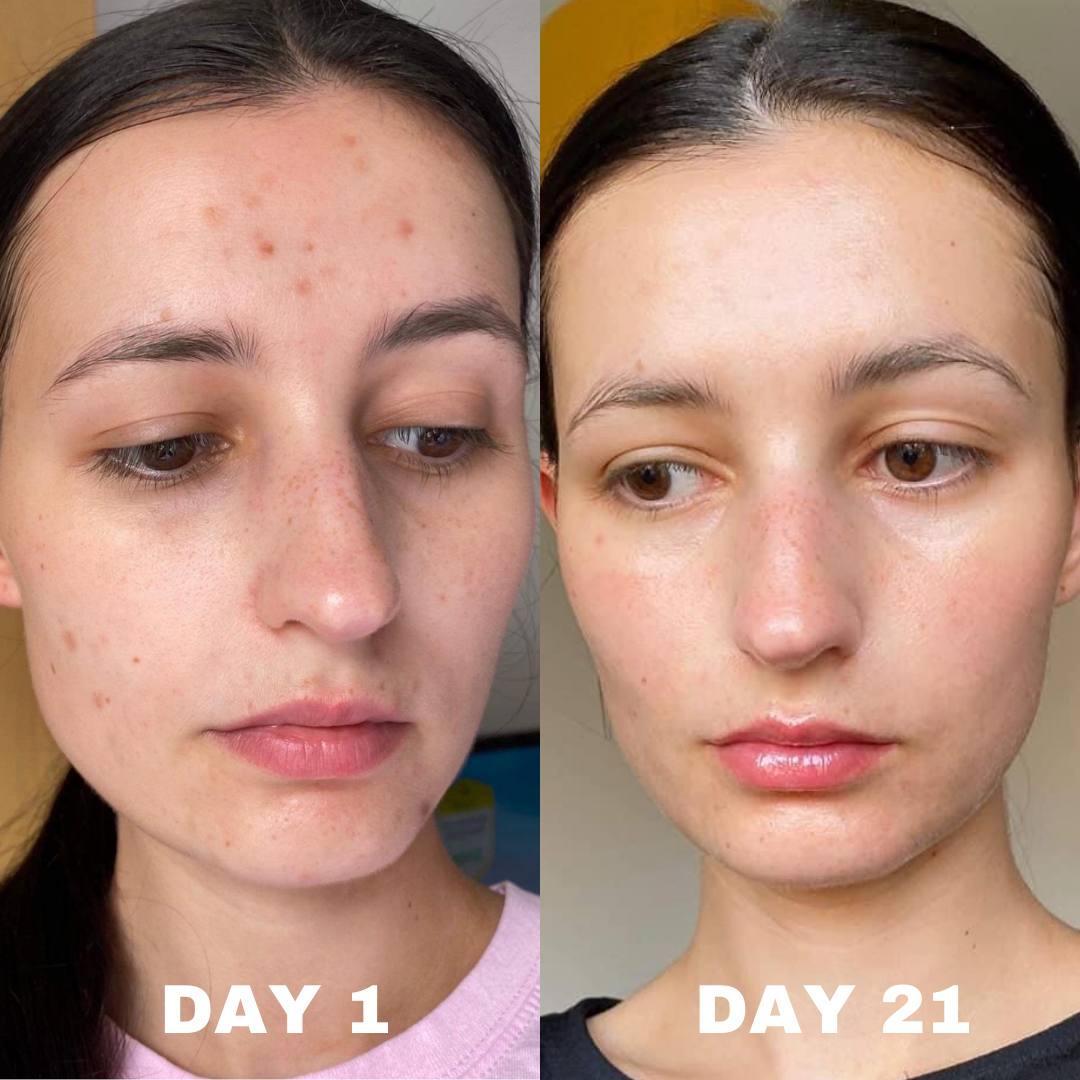 Founder says...
"I wanted to formulate a brightening serum that was easy to incorporate into your routine. Often brightening serums contain retinoids, AHA's or Vitamin C which makes them difficult to incorporate twice daily or into a routine that already contains those actives. They can also be difficult to tolerate in more sensitive skins. The Pigmentation Corrector Serum is a high-performing skin treatment that banks on a unique blend of top, innovative ingredients to pack an extra brightening punch without compromising the skin's delicate moisture barrier."
Natalie Smyth. co-founder.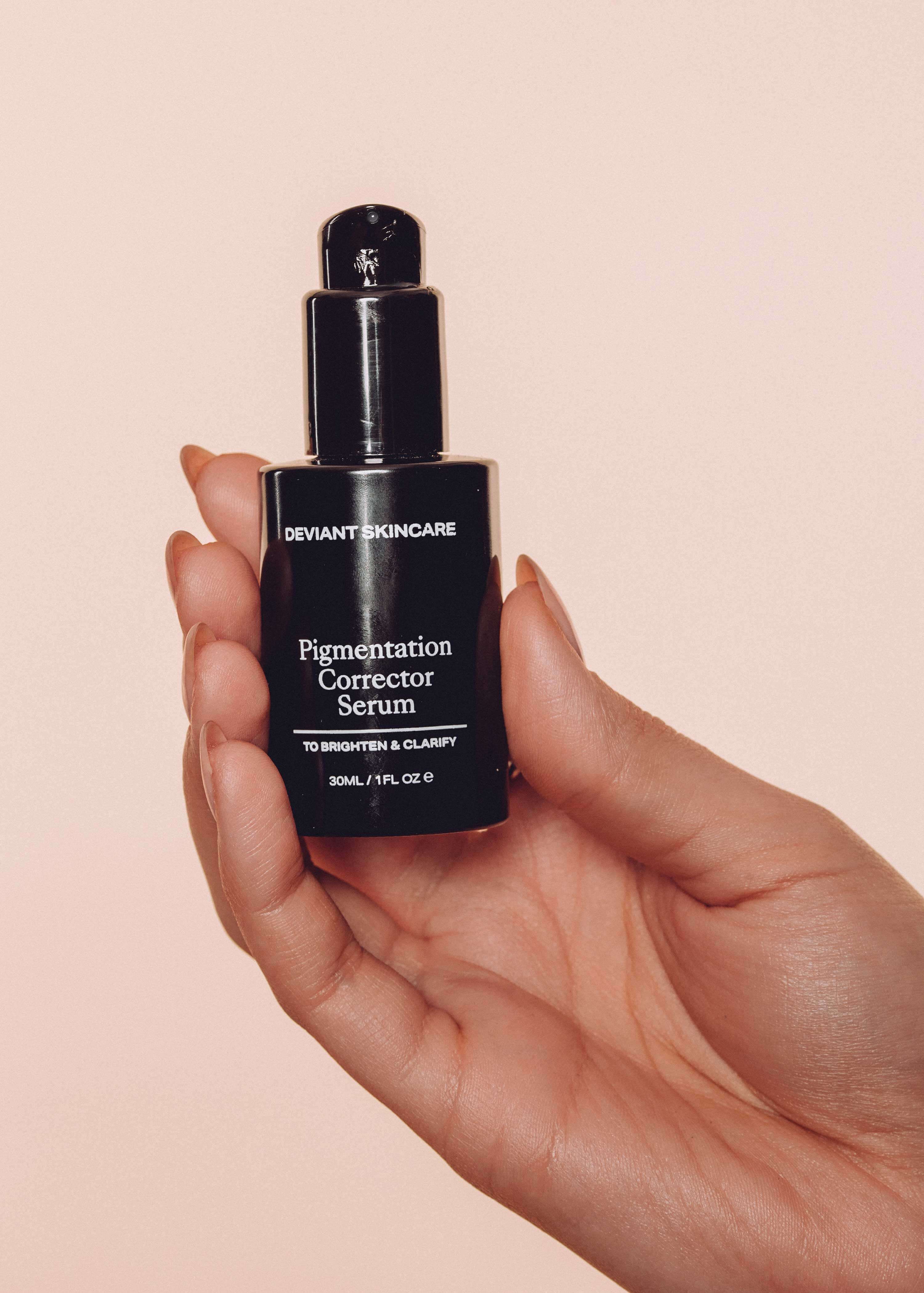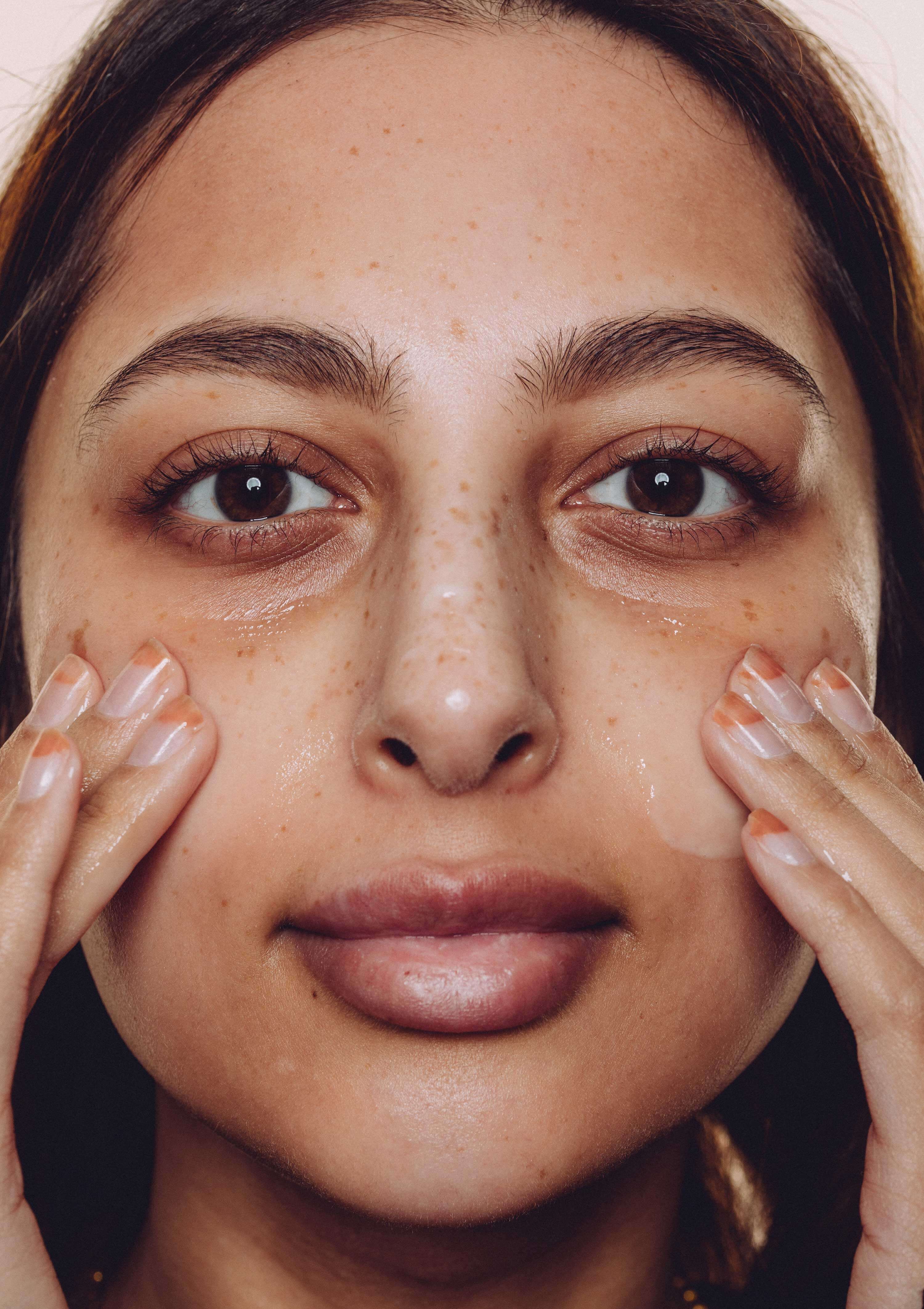 Notes from the lab
When to use
AM + PM Can be used daily.
How to use
Apply on clean skin and follow with moisturiser.
How much to use
Use 1 to 2 pea sized drops.
Sensitive Skin
Dry Skin
Acne Prone Skin
Aging Skin
Combination Skin